Experience the Future of Event Flooring!
Nov 3rd 2016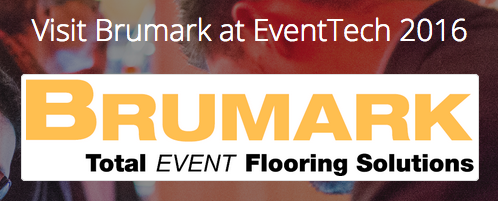 At Brumark, we're focused on finding the latest innovations so you don't have to. We continually focus on developing new processes, materials, and technology into event flooring solutions that make your projects — and your job — easier.
From augmented reality to traffic measurement tools, only Brumark offers the latest event flooring innovation to help you engage, amaze, and analyze.
We'll be sharing more about that innovation over the coming months. And if you're attending EventTech 2016 in Las Vegas later this month, be sure to stop by Booth Booth 808 to experience the future of event flooring in person. You won't want to miss this!
You can save $100 EventTech registration as our VIP guest when you register here.
Not attending EventTech? We'd love to discuss how our newest solutions can benefit you. Contact your client experience manager to learn more.